One of the most widely used instruments in the world is the guitar. Guitar has become quite popular among teenagers and young people due to its accessibility. It is fairly costly to learn guitar from a professional. As a result, some people desire to study guitar but are unable to do so due to the expensive expense.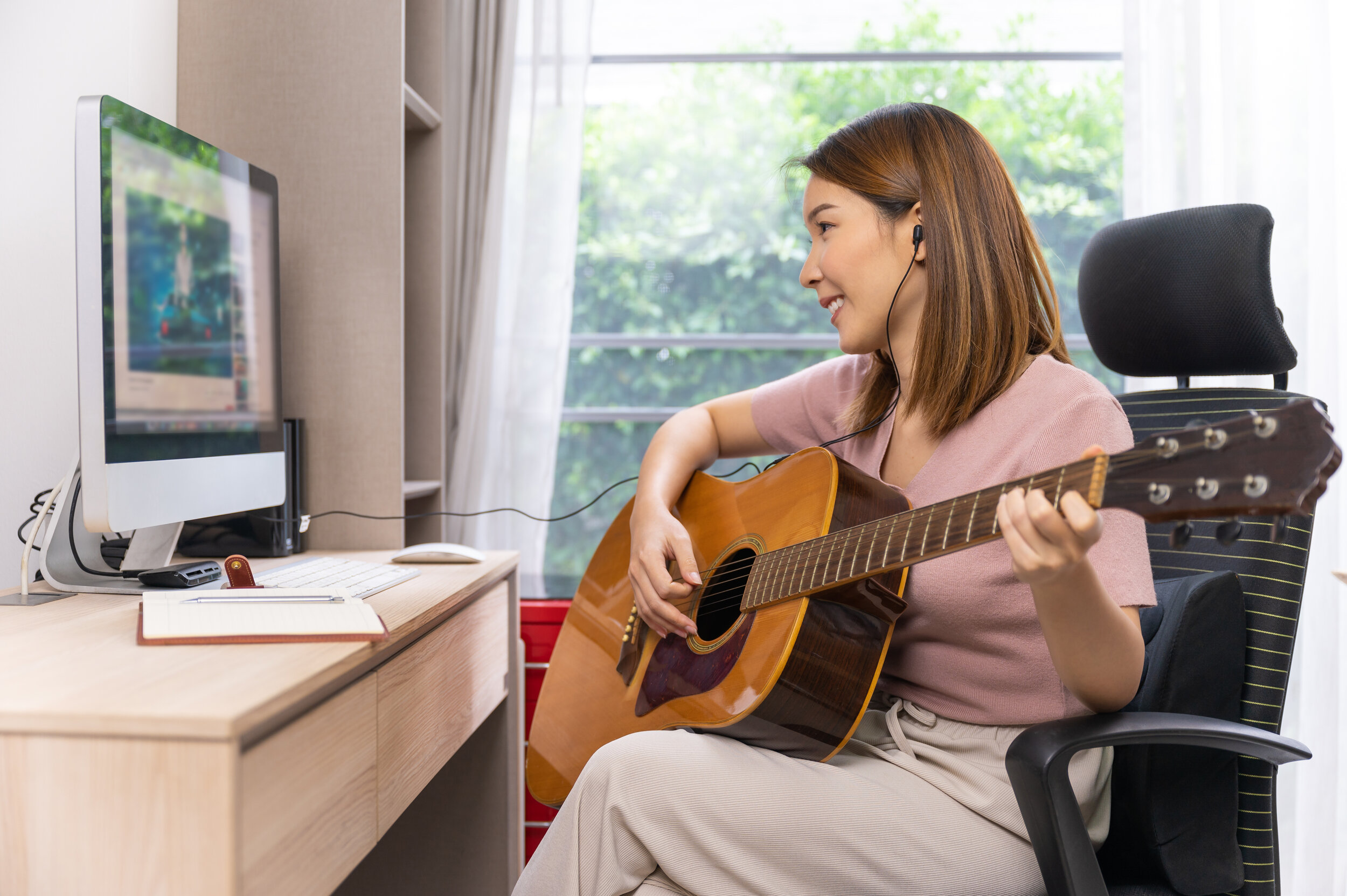 People are learning from online guitar classes at a very affordable price now that the internet is widely available. Not only does it save you money, but it also allows you to learn from some of the world's best guitarists. Isn't this amazing?
Things to Consider Before Choosing Online Guitar Classes
But, before you choose your online guitar class platform, here are a few factors to consider:
Structure
The very first thing to check for is a well-balanced attitude to newcomers. This means that a decent online guitar instruction platform should be built in such a manner that a beginner and an intermediate musician are given equal weight. You will not learn much from a course that provides you with a lot of knowledge without explaining it. Also, if the course does not provide you with sufficient information, you are being deceived. As a result, you must be cautious when visiting such online courses.
Music Pandit is a great online platform, has something for everyone. Everyone, from beginners to experts, will be able to utilise this platform to learn something new every day.
Price
One of the most essential considerations while studying guitar online is the cost or monthly fees. The cost of online platform memberships should be affordable, based on the quality and diversity of training they offer.
It should neither be very high or excessively low. Everyone should be able to pay the prices. Avoid buying a high-priced one since it will be a waste of money. And, in the case of the low-cost ones, you won't get much of a return. As a result, the medium-ranged options are preferable. If you choose a lifetime access option,
Music Pandit, offers guitar lessons at a very reasonable rate, along with lifetime access if you opt for one.
Free Trial
The majority of well-known online guitar classes platforms provide a free trial period. You can locate all of the items that a member can without spending any money on this free trial. This is quite beneficial for newbies. They are able to distinguish between websites and select the one that best meets their demands. So, before you make a decision, take advantage of the free trial. A verified credit card number and some basic information are required for the free trial. So, if you don't like it at the conclusion of the trial time. You can cancel your subscription at any moment.
Music Pandit provides a free one-to-one trial session to ensure that learners are acquainted with what they will be learning and the scope of the course.
Learning Material
People learn in different ways. Some people prefer voice notes, while others prefer written directions, while yet others prefer to observe and learn. According to a survey, the majority of novice guitarists learn best using visual resources. As a result, the platform should include video segments as well as textual or text formats.
Assume you'll be required to study and comprehend music theory. The methods, on the other hand, must be learnt through viewing movies. The ideal online platform combines the two so that the student may select their favourite method.
Categorisation
If you're a newbie, this is critical. If the library is not properly categorised, you as a student will become disoriented while studying. The majority of well-known platforms have organised their libraries to meet the demands of their users. The student may quickly locate the sort or genre of music they are seeking on these websites. As a result, establishing a specific category for the music collection is critical.
We've provided some general suggestions that should assist you in locating a great online guitar instruction course that meets your needs. Remember that research is the most important factor here. The more you investigate on the internet, the more you will learn. Gear up for some study if you want to invest some money on an outstanding online platform and train to become a professional guitarist.
If research isn't your thing, take a look at Music Pandit online guitar classes. It covers all five aspects to consider before enrolling in an online program.
So, what do you have to lose? Begin your guitar lessons right away!