People who want to learn piano but do not get time because of work or other commitments throughout the day can enrol in online piano classes. Online classes are the most convenient way to learn any skill or instrument. Technology has made learning easy and fun for all age groups as they do not have to find out a specific time to learn their favourite instrument. They can learn to play the piano at any time of the day according to their schedule. This helps them to carry on with their work and also skill themselves in the instrument.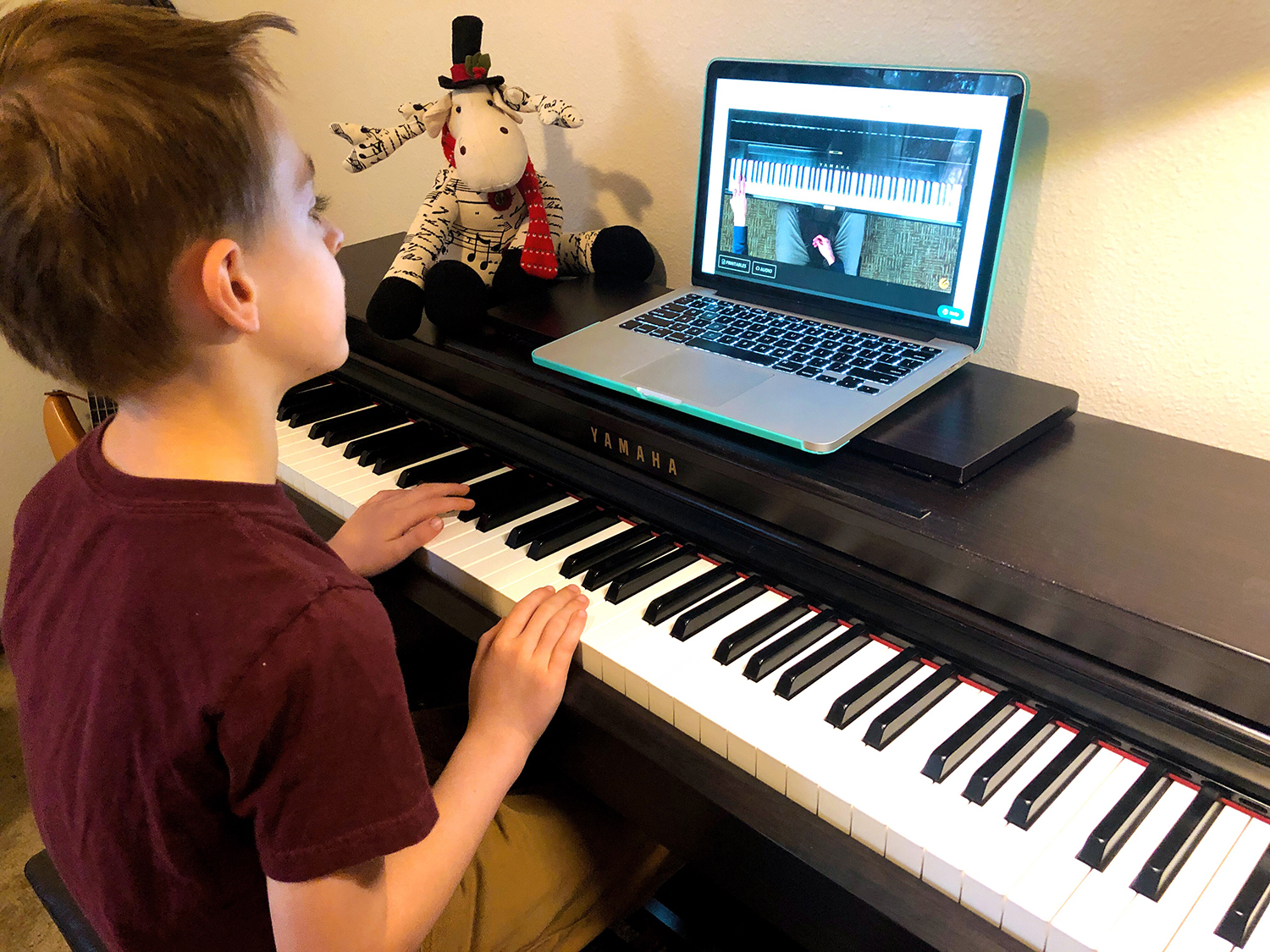 Many people are aware of the advantages of online piano classes. This instrument is a favourite among most people because it is versatile. People who know how to play the piano are considered extremely talented. Passionate learners should get hold of online piano classes to carry on with their lessons. Beginners also gain a lot of benefits from online piano classes as they have access to the learning videos at all times. They can keep practising by watching these videos and learn faster.
Unknown Facts About Online Piano Classes
Here are seven unknown facts about online piano classes that everybody should know, especially the ones who are considering taking lessons in the instrument:
Comfort
The most important fact about online piano classes is that people can learn comfortably. They do not have to waste time travelling to learn the instrument. Adults can choose a convenient time for attending online lessons. They can also change the timings according to their schedule. There are no chances for people to miss an online class as they can attend the lessons any time of the day.
Easy to Find a Tutor
Online piano classes allow learners to find a teacher without wasting much time. They can take a look at the qualifications and choose from a variety of options. The learners can properly check which teacher suits their needs and make a choice accordingly. Offline classes usually restrict the tutor options for the learners as it is not possible for them to keep travelling in search of a teacher.
Saves Time
Another important fact is that people save time if they opt for online piano classes. They do not have to waste time travelling. Sometimes the tutors live far and it can take one hour for the learner to reach the destination. This is not a problem in online classes as the learner can gain knowledge sitting in their homes. They can choose a teacher who lives extremely far away, without worrying about missing the classes.
Focussed Learning
The learner does not get distracted in online classes therefore they are productive. Since the learners choose a time according to their schedule, they can make sure it is not hampering other important work. They can sit for the classes with full attention and learn to play the instrument peacefully. Online piano classes are therefore considered much better than offline classes.
Individual Attention
During online classes, the teacher does not have to divide her attention among students. The learner gets all the attention and they can learn to play the instrument better. The teachers can assist her learner and motivate them to face their fears while playing the piano. Beginners do not feel intimidated as they are not in competition with anybody else. Hence, the learners can gain expertise in the instrument easily.
Saves Money
Online piano classes are not very expensive as people save money on travelling and the fees of the teachers are also less compared to online classes. Private piano classes can be extremely expensive sometimes. However, in online classes, the teachers usually charge less. They also record the classes so the students can watch them all the time without paying any extra fee.
Learn Everyday
In online classes, the learners do not have to fix two or three days of classes in a week. They can learn to play the instrument every day with the help of the recorded lessons. This helps the learners to grasp the chords quickly and be a pro at playing the instrument in no time. Offline classes are usually slow since they have a limited time. This is not a problem in online piano classes as students can learn whenever they feel like it.
The benefits of online piano classes are endless. The above-mentioned facts prove that it is suitable for every age group. People do not have to give up on their passion to build their careers. Online classes are the solution for all those people who want to learn to play the piano but do not have time because of a busy schedule.
Do you want to child to the play piano or keyboard in no time? But confused about where to start, then check this – Online Keyboard Classes and let your child develop the right technique to play the instrument skillfully.